We repair liquid damage and water damage mobile phones including the latest iPhone 6s, iPhone 5s, 5c and iPhone 4S.
IMPORTANT:-
If you handset has been water damaged it is very important you remove the battery where possible and do not attempt to charge the handset as water and electricity do not go together if you do this it will help the chances of your handset being repaired.
Mobile phones can experience many problems which are caused by liquid damage due to the phone being in direct contact with water, beer, tea, coffee etc even moister can cause problems. Here at Phone Unlockers we have a very good success rate in repairing these kinds of problems, so please if you have a liquid damaged mobile phone then why not let us have a look we maybe able to save you money instead of purchasing a new handset.
Our liquid damage and water damage repair service has just been updated to include the following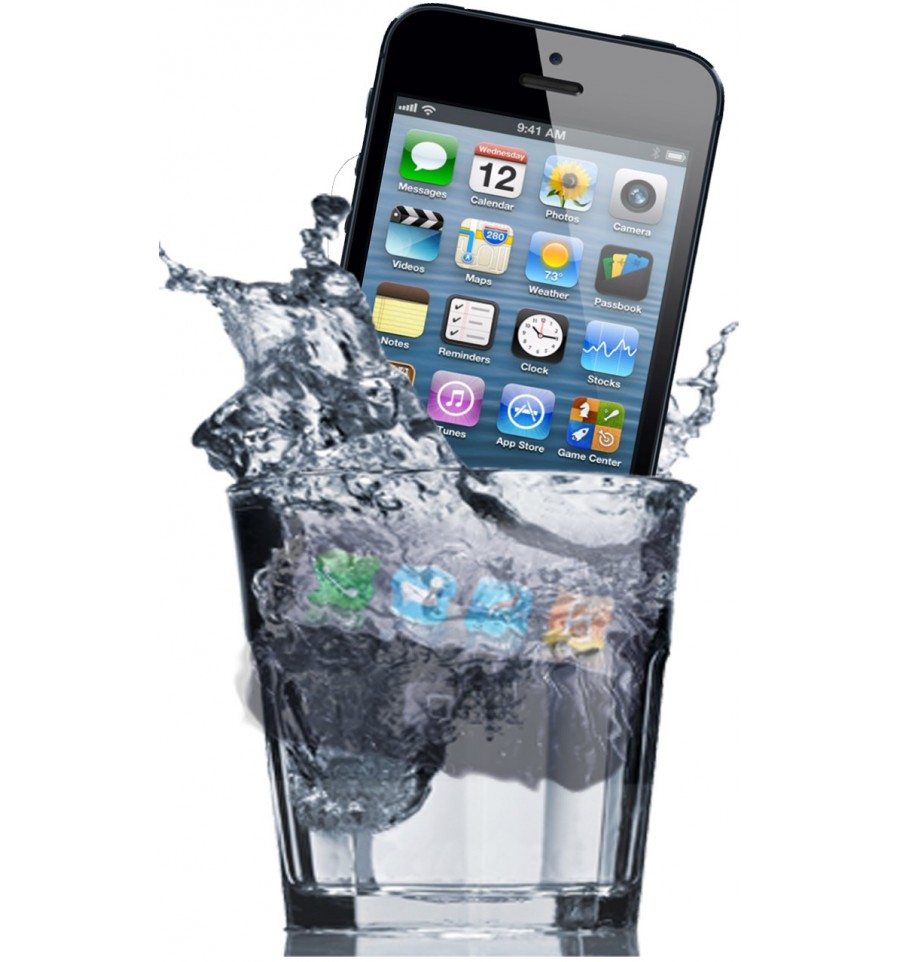 iPhone 6S Liquid / Water Damage Repair
iPhone 6 Liquid / Water Damage Repair
iPhone 5S Liquid / Water Damage Repair
iPhone 5C Liquid / Water Damage Repair
iPhone 4S Liquid / Water Damage Repair
HTC Android Liquid / Water Damage Repair
Samsung Galaxy Liquid / Water Damage Repair
Apple iPod Liquid / Water Damage Repair
TomTom Liquid / Water Damage Repair
Liquid / Water Damage Mobile Phones
Examples of liquid damage & water damage phones:
Not Powering
Speaker or MIC Not Working
Not Charging
Phone Seems To Charge OK But Battery Not Holding Charge As Normal
Certain Buttons Not Functioning Correctly
Screen Has Liquid Behind It
If you are not sure what the problem is then please Contact Us for more information.
What prices do we charge:
We charge a standard fee of £10.00 per handset this is to cover our labour to diagnose the fault. Then depending on how long the repair process takes there could be an additional charge of £10.00 - £35.00 ( guide only ). On certain repairs we may need to fit replacement parts due to the liquid damage but you will be informed of any additional costs before we start the repair process.
Warranty on repairs:
Sorry but due to the nature of the repair we can not offer any warranty on liquid damage or water damage repairs unless we supply parts then we offer a 3 months warranty on all parts supplied and fitted by us!.
How long does the process take:
Service normally takes 2-3 days.
We also offer a cleaning service with every liquid damage repair:
We will also do a mini service. This includes repairing your mobile phone and clean your handset while we have the phone apart. You may not realise but phones will gather dust and fluff with use and could cause problems with your mobile phone.